Let Me Love You (Mario cover) - Big Time Rush
Calgary soundcheck 9/14/12. (credit. please, follow her.)





Fan:

Can you do a backflip for us?

Carlos:

can we do a backflip? umm .. I don't know.
*Carlos stands up and does a little baby spin on the floor*

Logan:

wow Carlos .. you know what .. *points at fan* .. I"m gonna do a backflip tonight and I'm gonna be looking for you and be like "THAT'S FOR YOU!"
Carlos:

Who likes that new Taylor Swift song?

Crowd:

YEAHHHH!!!

Kendall:

Aww, girls....you're like *girly voice* WE'RE NEVAH GETTIN BACK TOGETHER! NEVAH GETTIN BACK TOGETHER! NEVER EVER EVER EVER...GETTIN BACK TOGETHER!

Logan:

Okay...that's....

Kendall:

It's Taylor Swift writing it. *girly voice* WE'RE NEVER GETTIN BACK TOGETHER!

James:

And he's still doing it.
things we have learned about btr today:
they drink beer
they dance
they eat hamburgers while dancing
they are adorable
they hang out with animals to make themselves more adorable
they melt brains
they wear velcro pants and shirts to rip them off easier
they are awesome
logan doesn't mind saying the word poop a lot
the end
his facial expressions <3
Every single Rusher needs to re-blog this! ♥
1/342 Next »
About Me


I'm a HeffronDrusher. I blame everything on fucking Sarah and her fucking smartass mouth. Fuck production.


Music Playlist at MixPod.com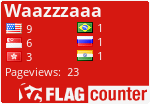 Navigation
Random
Archive
Ask
Search
following
Credits

Base theme by Sarah Mogin
Modified by Ayn
Powered by Tumblr